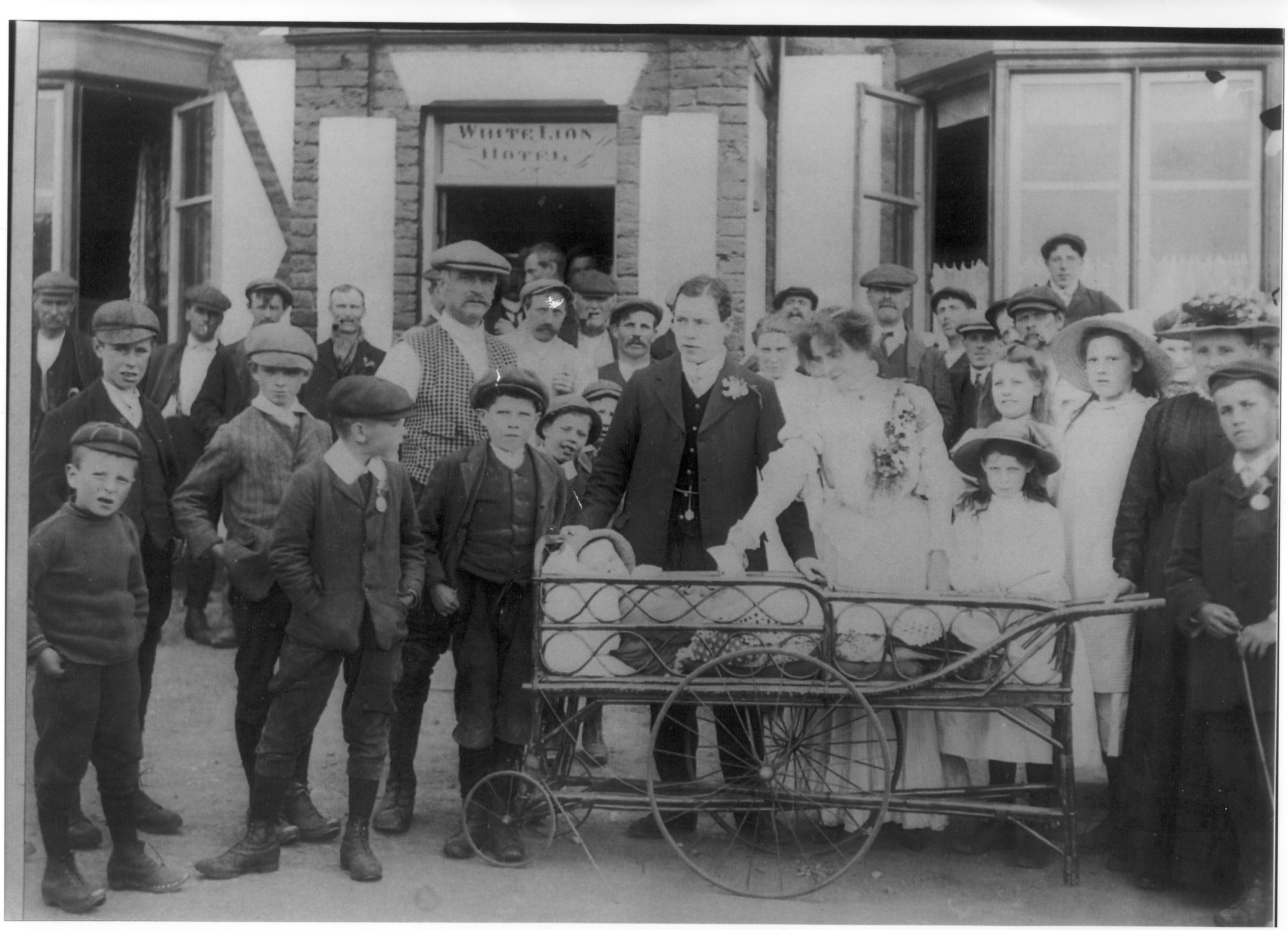 Photograph of a wedding celebration in 1905 at the White Lion, Hankelow.
The following was written on the back of the photograph :-
Florence Mottram and William Farrington wedding "Doo"
1905 White Lion
William Mottram (tall man left of centre) father of Florence
Most of William Mottram's children around him.
Fredrick Mottram (born 1905) in the pram. Son of William and Mary Mottram.
In the 1901 census, a 19 year old William Farrington was a servant in the household of a Thomas Parker. His profession is described as "Waggoner on farm". He was born in Hankelow.
In the 1913 Crewe Directory, William Mottram is described as living at the Laundry, Hankelow. In the same Directory, William Farrington is described as being a Keeper in Hankelow.